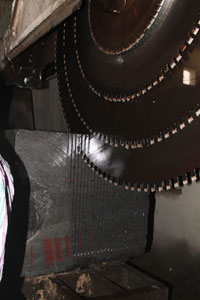 A R Stone Craft Pvt. Ltd. Is one of the leading quarry owner, manufacturer and exporter of  Green Marble, Granite, Sandstone, Limestone and other natural stones.
We have comprehensive range of tiles, slabs, paving and natural stones. We have huge capacity and dedication to cater both domestic and international market for all the forms of Granite, Marble and other natural stones.
We have entered the third decade of business operations with adequate infrastructure, Machineries, work force and expertise in Marble & Granites.
Right from the commencement of business our visions to provide high end products at most competitive price and adoption of latest technology have paved the path for steep growth in both volume and its varieties. Our standards are very high when it comes to quality.
Visit us to look the extra ordinary variety of Indian Marble & Granites, we offer the unmatched quality and commitment you can receive from us every time.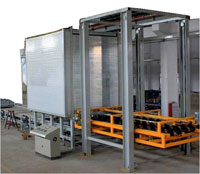 A R Stone Craft enjoys advantage of having both quarry as well as processing plant, we have tied in strategic alliances with major quarries of Green Marble and North Indian Granites.
We are currently running a Modern Processing Plant for Marble & Granite, which consists  Block dressing Machine, Gang Saw units for Marble,  Multi Blade Circular Saw units for Granites,  Fully automatic Resign Liner, Line Polishing Machine for Marble & Granite Slabs , Edge Cutting machines etc..